Review of The Comfiest Footwear- FOGGS Japan Slippers
If you struggle to find the best slipper that is a perfect combination of comfort and style, check the slippers called FOGGS Classic. FOGGS Classic is a product made by the brand FOGGS Japan. This product is the perfect footwear that you can find in the market as it is an ideal mixture of comfort, durability, and style. These footwears have a lot of good reviews on their website, and I have also used these.
I have personally used FOGGS Classic, these slippers are one of the finest slides I have ever owned, and now I will never buy any other slippers. Previously, all the footwear that I purchased were either very uncomfortable for daily wear or looked very out of style and old-fashioned. I was trying to find simple but stylish slippers and can be worn to casual outings and dinners. So, one of my friends told me to try out the brand FOGGS Japan, and when I ordered these FOGGS Classic, the slides were beyond my expectations.
Qualities of FOGGS Classic:
Many qualities make this footwear different from other slippers that are available in the market. Here are some of the qualities of these footwear made by FOGGS Japan.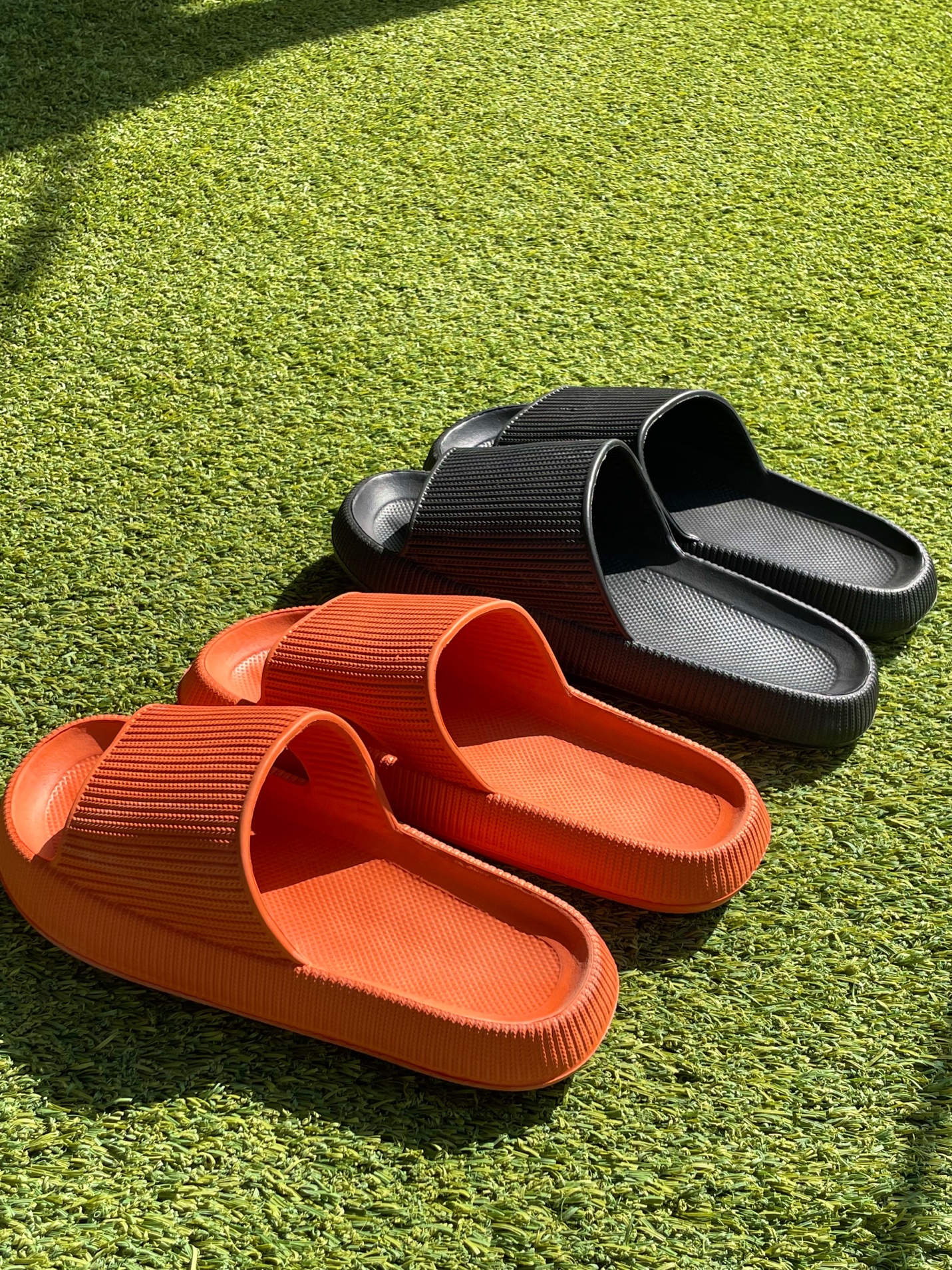 I wear these FOGGS Classic every day, and these are some of the most comfortable slippers I have ever owned. In addition, these slides hug the curves of the feet perfectly, and because of their vast size range, almost everybody can find the perfect size of these FOGGS Classic. I have tried yeezys and crocs in the past, but these footwears are lazy cozy and better than crocs and yeezys.
These FOGGS Classic are available in various colors. Hence, you can buy lots of beautiful colors and add them to your collection. FOGGS Japan provides about nine colors of these shades. It has allowed me to match the comfy flip flops with all of my outfits easily when I am going outside. This footwear is ideal if you are going out for casual dinner or outings.
FOGGS Japan has not only created footwear that is comfortable; instead, they ensured that they had added style to them. These slippers made it easy for me to have comfort chic and style all in one footwear. Hence, these flip flops are made to be worn everywhere.
Another excellent quality of these slippers is that they are very long-lasting and durable. They are flexible and smooth, and the brand has used the finest material to make these slides. They are sturdy and allow easy movement of the feet.
When I was looking to buy slippers that won't slip when I go near the water, the foggs slippers has used the water-resistant material and won't fall in the water. Therefore, these footwears can be worn if you want to go to a swimming pool and are perfect for the beach.
Perfect for relieve foot pain:
The FOGGS Japan slippers are specially made to relieve any foot or ankle pain. These footwear have an orthopaedic insole that helps to relax and soothe the leg muscles and help remove the feet pain. They have a unique quality that allows your feet to fit perfectly in the slippers so that the pain can be removed gradually. These slides have helped me to relieve my foot pain.
Anti-odour and waterproof:
Previously I have experienced that my slides started smelling bad because of the trapping of water in them. But now, FOGGS Classic has removed this problem since these flip flops are waterproof; they do not allow any moisture trapping. Ultimately this also resolves the issue of odour production.
In the end, this proved that the FOGGS Classic is one of the best slippers available in the market. According to my experience, these footwear are comfortable and durable and very pocket friendly. All of the branded slides are expensive, and they do not have the qualities that these FOGGS Classic have. Therefore, if you are also trying to get a new slipper that is a perfect blend of minimalism, comfort, durability, and style, you should buy the FOGGS Classic. You can find these FOGGS CLASSIC on the website of FOGGS Japan.